Joined

Aug 2, 2013
Messages

1
Reaction score

0
With the right selection of games and apps any handheld device can be turned into a great learning tool that boosts kid's learning eagerness and creativity. It can keep kids entertained offering the best of every category, from art, to learning, to social development. And let's be honest, it can be a real life saver when travelling long distances with kids. Here are a few perfect android apps to put on your smartphone or tablet.
Animal Orchestra
Developer: toymiles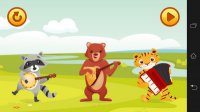 Animal Orchestra is a great learning music game for preschoolers. Unlike other educational games Animal Orchestra introduces your toddler to the world of music. Your kid can learn musical instruments, their names and recognize them by their sounds. The game is simple enough for children to play without any help but also interactive enough to keep them focused. Children will listen to the instrument sound or its name and will try to find an animal with that instrument on the screen.
Kids connect the dots
Developer: Intellijoy
As you can imagine your kid will have to connect the dots. Upon completion the outline will magically transform into a colorful graphic. It might be a bird or muffin, a giraffe or a treasure chest. Preschoolers are surprised and filled with wonder to see the creatures and objects they have created "come to life". Game is very simple. Your child will easily master it and play without any help. Thanks to different game modes your child can learn letters, numbers, odds, evens or simply connect the dots without the narrator's help.
Kids Memory Game
Developer: KidsFun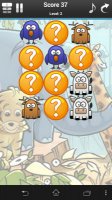 Indeed there are tons of memory games in the market and we encourage you to pick whichever flavor you and your kids like. However Kids Memory from KidsFun is lightweight with quite pleasant sounds and fast animations. Unfortunately it's ad-supported and there is no ad-free version in the market. But you can always switch network off and ads will go away.
It's hard to tell whether it really trains your kid's memory or not but you may be sure that it can keep toddler occupied for a long time.
PicsArt for Kids
Developer: PicsArt
PicsArt for Kids combines three applications in one - drawing, coloring and learning.
Although it may not be as simple to play as other apps from our list but it can be great to draw together with your kids.
You can save your pictures and share with your friends too.
Kids Colors (Preschool)
Developer: Intellijoy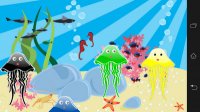 Kids Colors teaches toddlers and preschoolers to recognize colors and name them in ways that are really fun. The game is very simple with pleasant announcer's voice helping your kids to play. Developers of the game found just right balance between entertainment and fun and didn't sacrifice any of the two.
What games do your kids play? Please share in the comments.